Advanced naval architecture
PN 43 is a remarkable 42.3 metre sailing yacht currently under construction at the prestigious Lusben shipyard, Italy and available for sale with YPI. 
We asked YPI Yacht broker and sailing expert Gianluca 'Lillo' Mazzetti to give us his run down on this luxury yacht, which has reached an impressive 65% completion stage to date.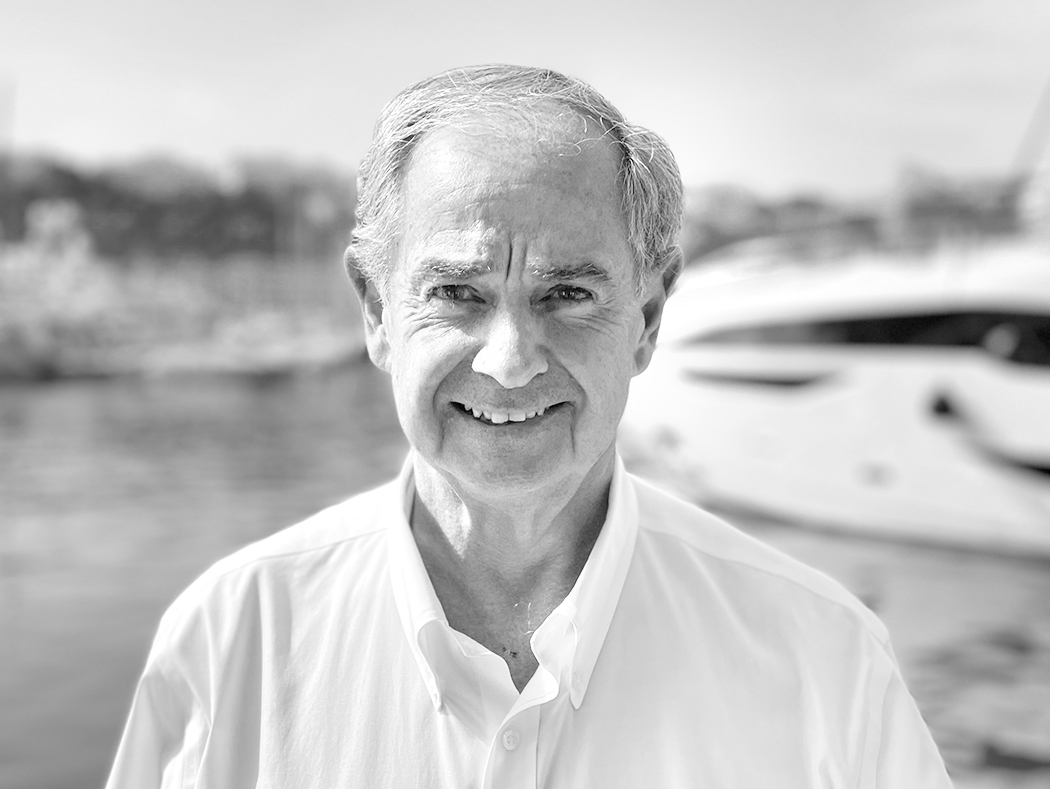 What was the buyer's core idea and motivation for designing PN 43?

The brief for PN 43 was to design an elegant sailing yacht that caters to the highest of expectations, comfort and performance; a single vessel fit for both worlds of relaxation and racing.
With naval architecture executed by Reichel/Pugh (renowned for their innovative designs), PN 43 achieves that balance. She's a distinctive yacht that exudes modernity coupled with contemporary style.

How does PN 43 deliver specifically on comfort?
PN 43 is specifically designed to optimise comfort and space. She boasts four spacious cabins and offers plenty of lounging areas at the stern of the deckhouse and the bow, which opens into a beach deck - a unique feature for a sailing yacht. PN 43's generous deck spaces create the perfect environment to enjoy with guests and connect to the ocean.

How does PN 43 deliver specifically on performance?
PN 43 features superior lines, a flush deck, a carbon fibre mast, and a completely aluminium hull, which makes her agile and light. She features a lifting keel, and a deck that is clear of maneuvering devices despite the presence of a powerful sail plan. The yacht's sporty exterior lines and high performance make her perfect for owners seeking yachts over 30 metres that allow for longer journeys with complete autonomy.

Can you describe PN 43 in three words?
Modern. Sexy. Comfortable. Modern not just because of her performance parameters, but also because of her optional hybrid technology. She is sexy, with an elegant and contemporary design that captures the heart and souls of all those who set their eyes on her. Lastly, she's comfortable – the beach deck speaks for itself.
When will PN 43 be completed, and where is she being built?
PN 43 is currently under construction and has reached an impressive 65% completion within Italy's famed Lusben shipyard with a mere 11 months remaining until her finalisation.
Can a new owner still customise the yacht, and if so, which areas?
Yes, now is the ideal moment to seize a very rare opportunity to personalise this Italian masterpiece with your own unique touches, a new owner can decide on the interior furniture and overall theme, which can be customised to suit their preferences.

What are the benefits of buying an in-build yacht like PN 43?
As all shipyards are currently at full capacity, the turnaround times for building a new yacht are anything up to (and beyond) a delivery date of 2025/2026! Buying an in-build yacht like PN 43 means that the new owner can acquire their new yacht sooner and also customise it to their liking.

What sort of future owner would be the perfect fit for PN 43?
She is the ideal match for a lover of the ocean and a passionate sailor who aims for both speed and upmost comfort with a touch of Italian class! PN 43 can also be ideal for cruising as well as regattas, offering the perfect blend of performance and blissful escape.
PN43 is available in our collection of luxury yachts for sale exclusively with YPI. For more information and to inquire, please contact at sales@ypiyachts.com or call +33 7 64 43 29 42